During wintertime, what usually takes the back seat is skincare. For obvious reasons, the freezing cold and the dry winds make everyone go a little laid-back. While there is no denying that the cold winters take a toll on skin, which is more harmful than the summer and monsoon put together, we as humans tend to ignore this despite the skin itself giving frequent signs of seasonal damage in the form of dryness, flaky skin, dullness and much more.
Well, if you thought that the basic skin care in the winter season is cumbersome, then it's time to shift to the express rituals, offered by professionals. AAYNA Clinic by Dr. Simal Soin seems to know every individual's troubles perfectly well and that's why this clinic has conceptualized an array of express rituals for not just winters but for every season. What's interesting is to know the fact that all these treatments are fuss-free, with no downtime, and do not need even need regular sittings! They are non-invasive treatments that use serums that penetrate deep within the skin's layers and are completely safe and US FDA approved. Have a look at some of the treatments available at the clinic.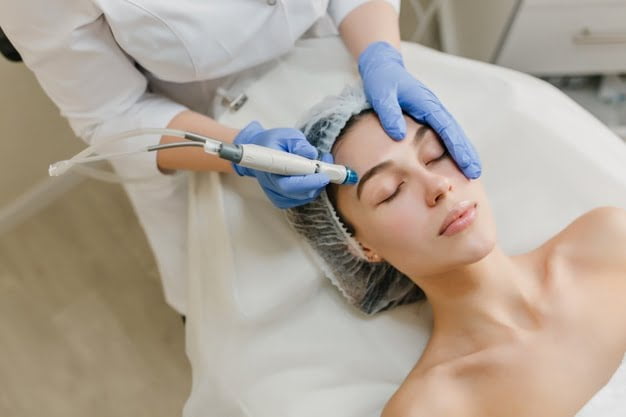 Laser Genesis
Also known as the photo facial, this treatment is not only great for that winter dullness, patchy uneven skin tone, and redness from the extremities but also works great for wrinkles, fine lines, and open pores. A non-invasive and safe laser that's subtle, consistent, and progressing in giving long-lasting results. With no downtime, the treatment leaves you with healthy glowing skin.
AAYNA Glass Skin Facial
An AAYNA exclusive treatment that promises flawless, even tones, smooth and luminous skin that's just like glass. The treatment uses quick changes between heating and cooling the skin that brings about dramatic improvement in tone and texture. This treatment brings that lovely winter glow to your face you've been waiting for.
HydraFacial
One of the best treatments to get during the winter season and all year round, Hydrafacial was introduced in India by Dr. Simal Soin. The treatment promises clearer, hydrated, and younger-looking skin. The active serums cleanse and remove the dead skin, unclog the pores, extract the hidden impurities, and hydrate at the deepest level to improve skin's texture, tone and reveal the healthiest skin possible.
Oxygen Facial
Another popular treatment, known the world over as the Red Carpet facial, uses the purity of oxygen to help infuse hydrating and brightening serums into the skin leaving it luminous and smooth.
Medlite C6 Laser Treatment
A gold standard treatment for pigmentation, the treatment uses lower energies for facial rejuvenation and toning. The laser leaves your skin looking toned, brighter, and flawless. The treatment is also great for all the winter tanning, uneven skin texture due to the sun's damage, freckles, and much more.
AAYNA offers a myriad of medical facials that improve and bring about a drastic change in your facial skin for the good. With seasoned doctors and world-class expert technology, the treatments are result-oriented, safe, and performed keeping in mind the highest client satisfaction.
What are you waiting for now, it's time to block your weekend and have a date with one of these beauty rituals. Believe us, this date is worth every penny spent!!