HydraFacial
Defined as 'Skin Health For Life', this treatment promises clearer, more hydrated, younger-looking skin immediately by incorporating cleansing at both superficial and deep levels, wet microdermabrasion, exfoliation, extraction and hydration.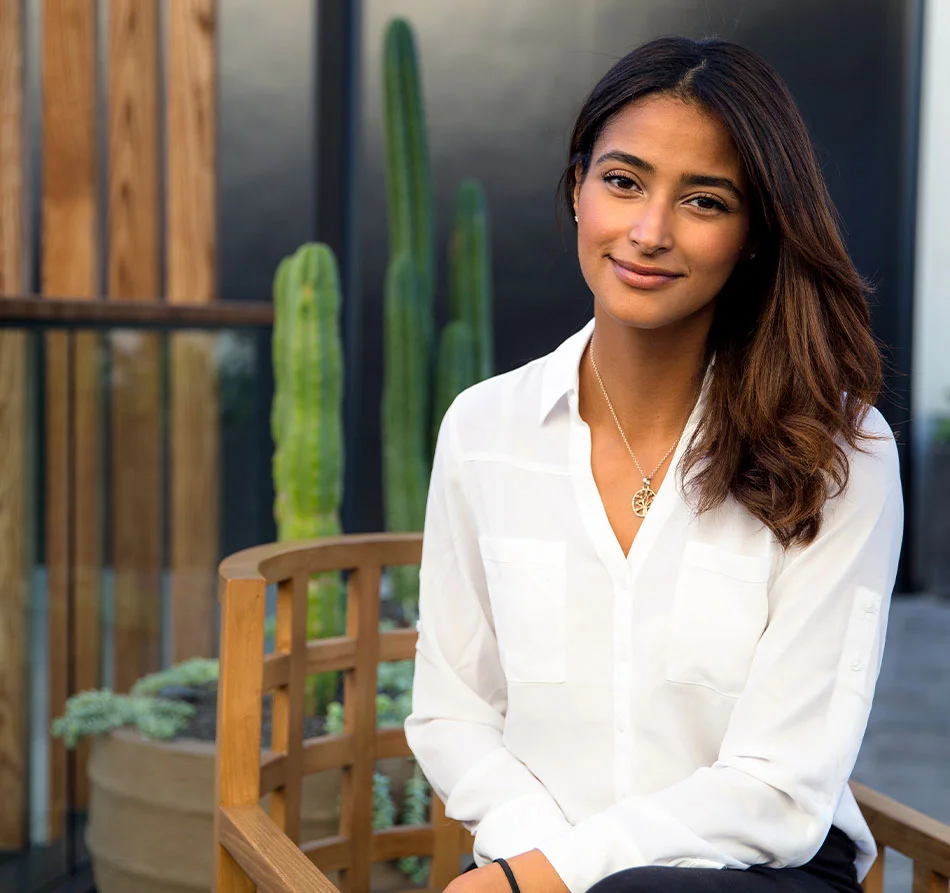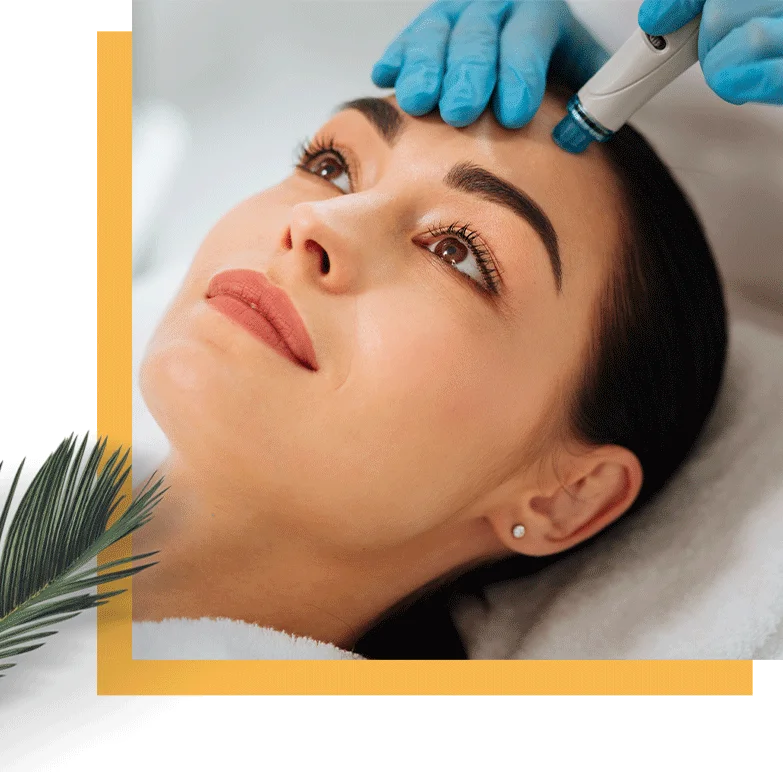 30,000+ HydraFacials delivered to clients, from across the world.
Involves cleansing, exfoliation, extraction, and hydration along with boosters for pigmentation and anti-ageing.
How it works?
• For a healthy new skin the dead cells are cleansed and exfoliated.
• The gentle acid peel cleans the pores by loosening the debris and dirt without irritation.
• The vortex suction is applied to painlessly extract the comedones.
• The skin is hydrated by the use of antioxidants and hyaluronic acid which nourishes and protects our skin.
• This treatment is done alternating with a blue and red light. It helps control the sebum, deals with the acneiform eruption and cleanses it preventing bacterial infections.
Customized treatments for different skin types.
The advanced HydraFacial also has features of lymphatic drainage which helps improve the skin tone and remove toxins. It also has additional serums of growth factors and Britenol which help improve the skin texture.
The hydrafacial along with facial rejuvenation with customization also works as a brilliant treatment for acne, pigmentation concerns and sensitive skin.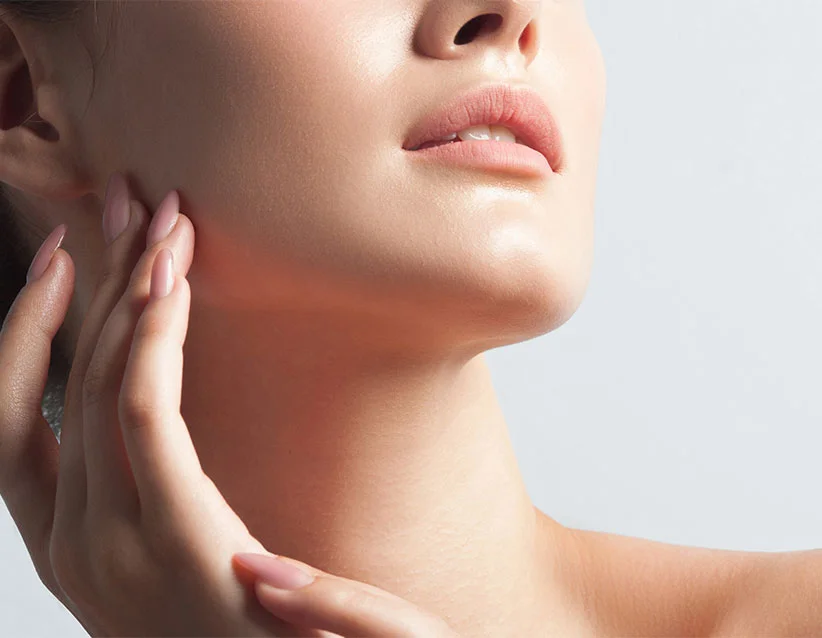 About
Hollywood's most loved facial, the best Hydrafacial near you is now at AAYNA as the ultimate solution for skin health. Hydrafacial treatment is a non-invasive medical facial that delivers immediate results with absolutely no pain and no downtime. It is a serum-based medical facial that can be customized as per the individual and their skin type. It is one of the best hydrating treatments that gives instant luminous skin and helps in reducing the appearance of fine lines and wrinkles, blocked, and enlarged pores, acne-prone skin, brown spots, and hyperpigmentation. Which makes hydrafacial an advanced technology in soothing and rejuvenating skin's health and thus becomes a favourite amongst our clients in south Delhi and Ludhiana.
What are the steps involved?
The HydraFacial treatment uses patented suction and vacuum technology with potent cocktails of enzymes to deliver unmatched results. It involves a series of steps including cleansing, peels, extraction, hydration, and moisturization, leaving the skin supple, brighter, and healthier. It is then finished with the patented red and blue light therapy for additional collagen boosting and anti- bacterial effects.
How is it different from other medical facials?
Hydrafacial is quite different from other skin resurfacing treatments as it can deeply moisturize the skin from within while eliminating dust and dead cells. It maintains the skins' health by deep cleansing, exfoliating and moisturizing serums that make the skin glow from within.
I have sensitive skin. Is hydrafacial safe for me too?
Hydrafacial treatment is highly effective and suitable for all skin types. Skin sensitivity and dehydration have proven to enhance the signs of aging. This medical facial is suited for teenagers and aging skin, as well as for people with oily and acne-prone skin for whom other treatments are not advisable.
How long does the treatment last?
It is a quick lunch-time procedure that takes about 30-45 minutes depending upon the customization according to one's skin type. One may be ready to step out after the procedure to continue with the day-to-day activities after the treatment as there is no recovery time.
What are the expected results?
Most patients attain a noticeable skin refinement with each session. An individual with normal, radiant skin may just need just a single treatment with immediately noticeable results, that last a week or even longer.
There is an instant noticeable glow right after the very first session. The sessions as advised as the individual's skin type and need. The results may last anywhere between 2-4 weeks.
What is the price of hydrafacial in Delhi?
The price of hydrafacial in Delhi is economical and worth every penny the client pays. The cost for hydrafacial in India depends on each medical space to the location if the serums used during the treatment are being used solely for one client and not on multiple clients.