Ultherapy
Ultherapy, a non-invasive treatment, stimulates the production of your body's own collagen and elastin, for natural-looking results.
Ultherapy is only USFDA approved, non invasive procedure that lifts the skin on the neck, chin and Brow, and can also improve wrinkles on the upper chest.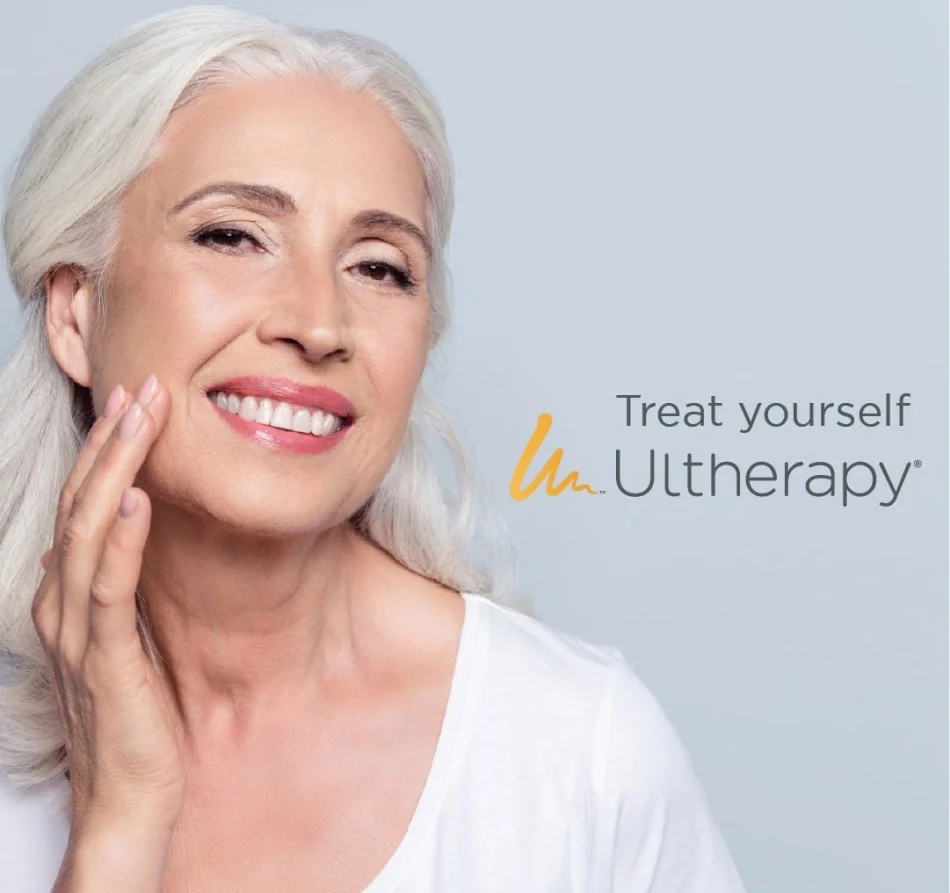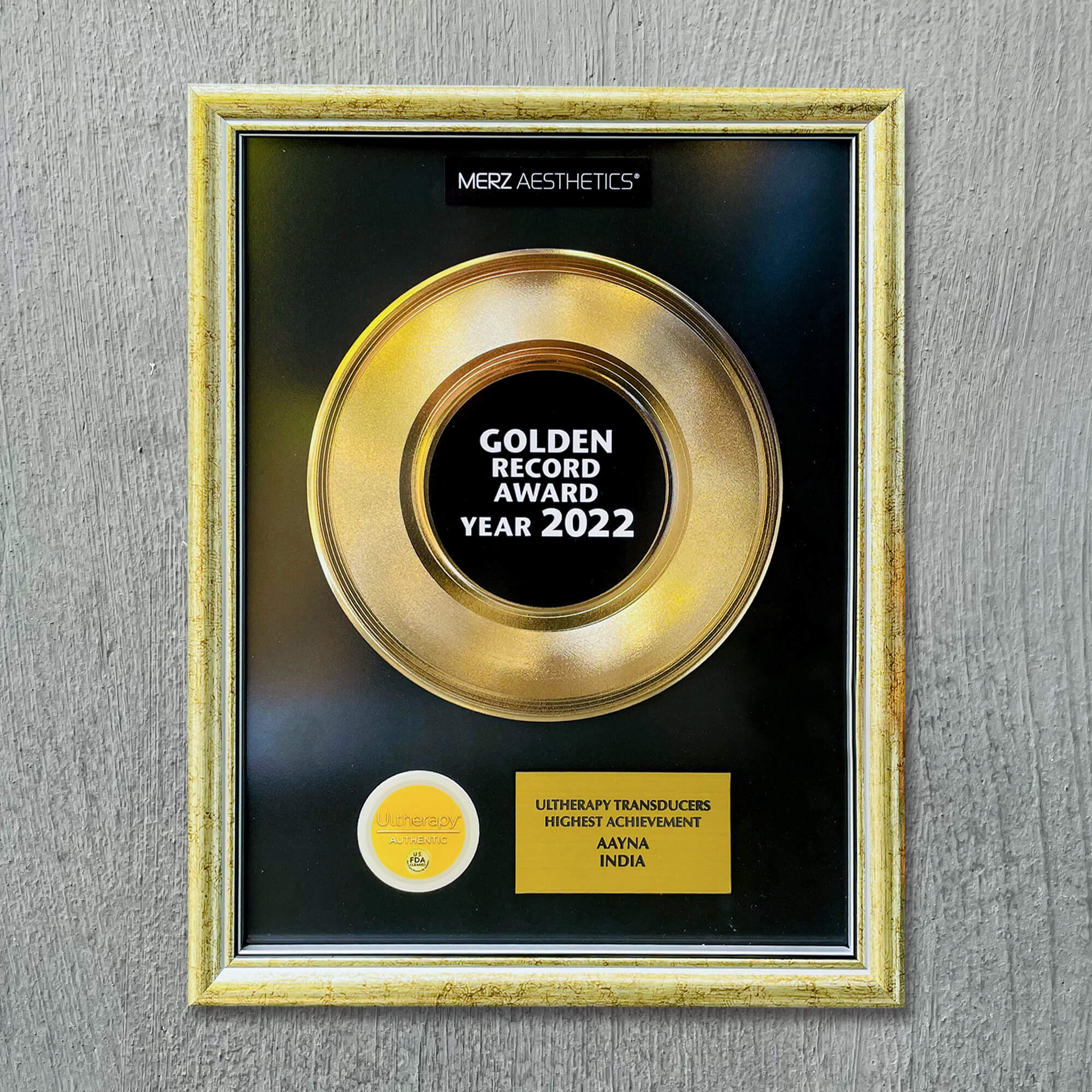 We are elated to be recognized by Merz Aesthetics for the record-breaking mark in Ultherapy by conducting the highest number of sessions across India. We thank Merz Aesthetics and Ultherapy for supporting and rewarding us in our journey to change the beauty of the country. #UltherapybyAAYNA
Actual results of AAYNA clients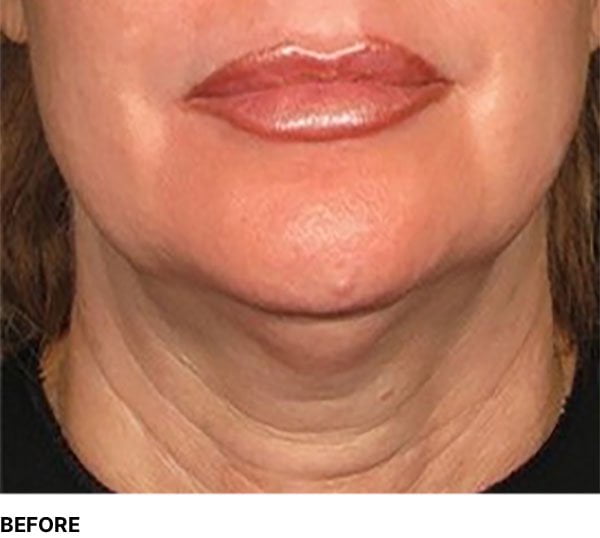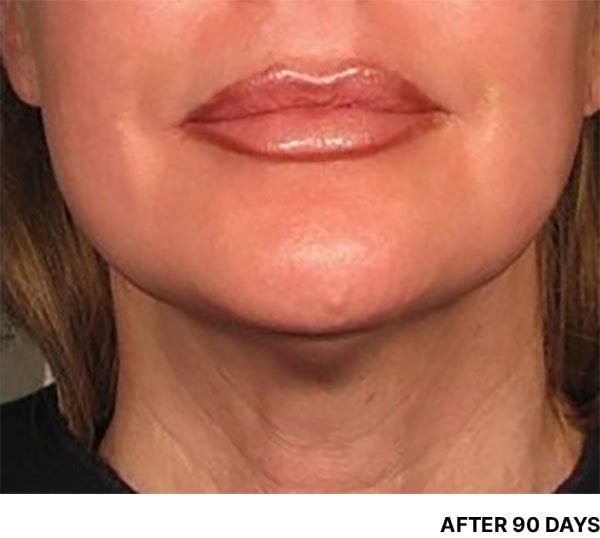 Target areas for Ultherapy:
It is used most commonly on the face, neck, and chest. Other target areas include:
• Eyebrows
• Under the chin
• Décolletage (chest area)
Treatment plans are customised & discussed during your consultation.
How it works?
Treatment plans are customised & discussed during your consultation.
Ultherapy targets areas beneath the skin with focused ultrasound energy, using the right temperature to support collagen regeneration. The heat energy from the applicator is aimed at different depths, affecting three layers: muscle, skin, superficial wrinkles.
The ultrasound energy stimulates collagen and elastic tissue, which should result in firmer skin, less sagging, and fewer wrinkles.
Actual results of AAYNA clients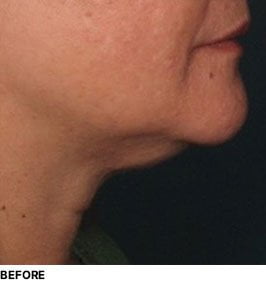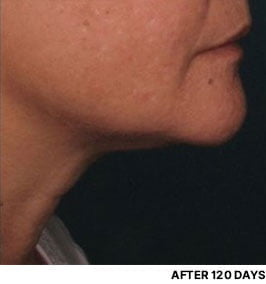 Actual results of AAYNA clients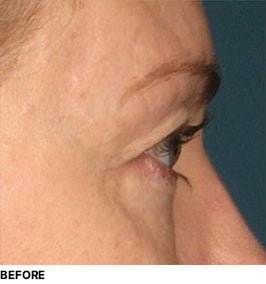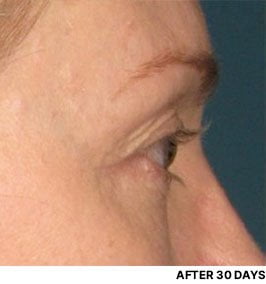 Actual results of AAYNA clients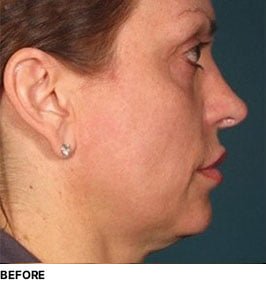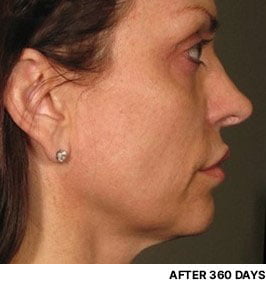 Actual results of AAYNA clients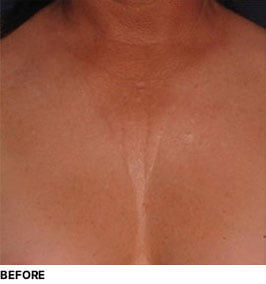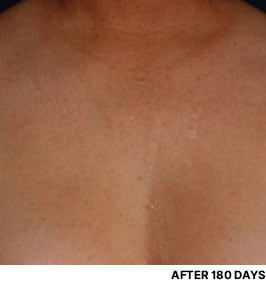 About
Ultherapy is an extremely safe, non-invasive, and non-surgical therapy for skin rejuvenation, and skin lifting, and is used to remove all signs of ageing. It is a facelift treatment for all who do not want to go for surgical options. Ultherapy treatment helps in facelifts, and chin-lift and removes signs of aging like skin sagging and wrinkle removal. It also corrects droopy skin near eyebrows, chest, etc. Ultherapy for the neck, face, and other parts of the body is an FDA-approved technology, and hence it is an extremely safe procedure.
How does Ultherapy Procedure work?
Ultherapy is an approved treatment by the food and drug administration of the USA, uses safe ultrasound thermal energy to tighten and lift skin, and improves skin texture. Ultherapy stimulates collagen-building by ultrasound energy. It works in the deep layers of the skin while keeping the upper layers of skin beyond risk.
Ultherapy for Neck, Face, and Chest: How Does it Treat Sagging Skin?
Collagen production is stimulated, and skin tightening is achieved with the help of thermal energy in Ultherapy treatment. Ultherapy tightens not only the skin on and around the neck but also slows skin aging and lifts the jawline, brow, and chin. It is a safe alternative to otherwise surgical cosmetic methods of face lifting. The treatment involves skin nourishment by delivering thermal energy to coagulate proteins which results in collagen production.
From where to get the Ultherapy Procedure Done?
You should only get your Ultherapy facelift treatment from a skin specialist. Dermatologist-approved treatment should only be performed by a trained professional under the supervision of a skin doctor. Skin experts at AAYNA have been performing this technologically advanced skin tightening procedure for roughly a decade. The professionally trained staff performs Ultherapy facelift procedure after a thorough consultation and under the careful supervision of experienced skin specialists. There is no pain, or downtime involved in this skin tightening procedure. No side effects are associated with this treatment.
Ultherapy Near me in Delhi
At AAYNA, we offer Ultherapy along with multiple other FDA-approved facelift procedures according to the individual need of the patients. We perform Ultherapy at genuine costs in Delhi and Ludhiana. Our patients have given excellent Ultherapy reviews and the before and after results of Ultherapy prove the benefits of this new-age skincare technology.
Book your consultation and find the best option for your skincare journey today. Get the best and long-lasting results for instant facelift and rejuvenation.