AAYNA Waterless Medical Pedicure
AAYNA waterless manicure and pedicures are relaxing, comfortable and painless treatments which ensure both the health and beauty of your hands and feet. The treatment leaves your hands and feet looking and feeling healthy, attractive and revitalised.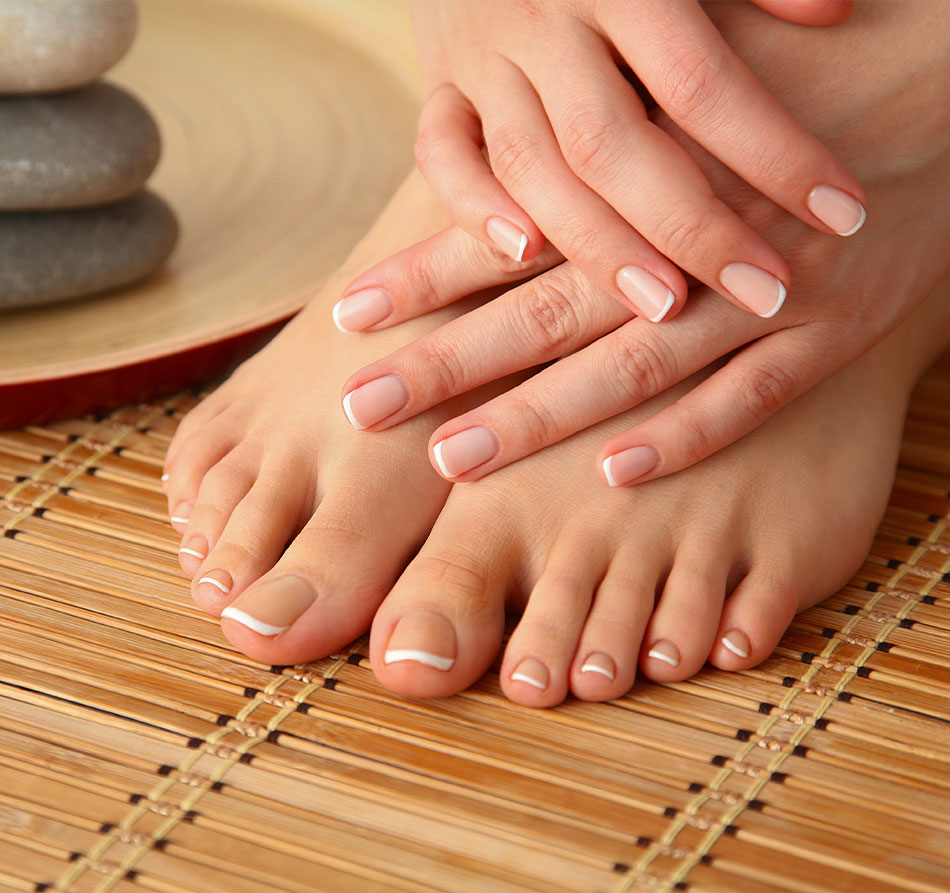 Exceptionally long lasting results.
The treatment is perfect for diabetics as it reduces the risk of ulcers and improves sensitivity of the feet. This is the only non-surgical treatment for ingrown toe nails as it is capable of gently treating and relieving the condition. This treatment also helps treat disfigured and discoloured nails with special instruments like fine drills and burrs that gently remove the diseased area and even out the nail plate.
How it works?
The waterless procedure is performed on dry hands and feet to ensure exceptionally long lasting results. Corns, calluses, and hard, dry skin are safely removed, toenails are cut, shaped and buffed using sterile precision instruments, followed by relaxing foot reflexology.
Products formulated with specific podiatry needs in mind.
The chief ingredient, a special organic australian emu oil that has healing ,anti-microbial and anti-fungal properties and renders the hands and feet lighter, softer and moisturised.
These exceptional treatments ensure your hands and feet are not just groomed and polished but also healthy and nourished.