Home > Treatments > Sensible Fillers, the AAYNA way
Sensible Fillers, the AAYNA way
At AAYNA, we truly believe good aesthetics is about making you look your best but without anyone being able to say what has been done. Dermal Fillers and lip fillers can be used for rejuvenation, contouring, slimming, lip augmentation and lifting. They can help in achieving youthfulness or glamour or both.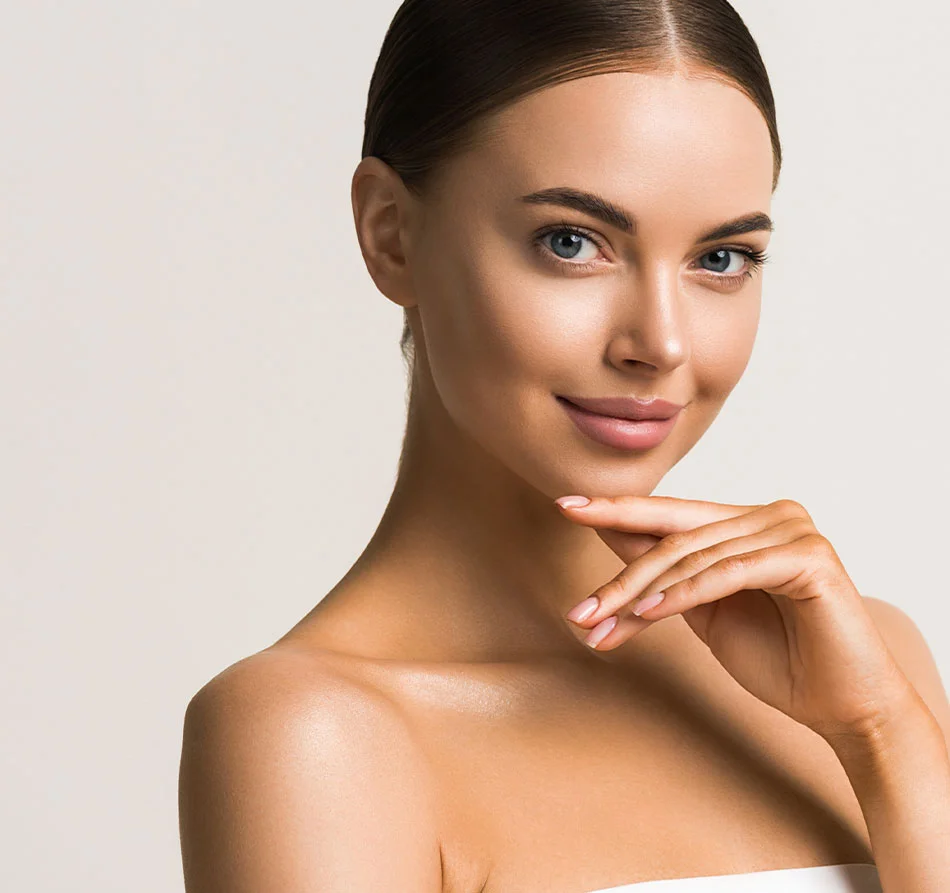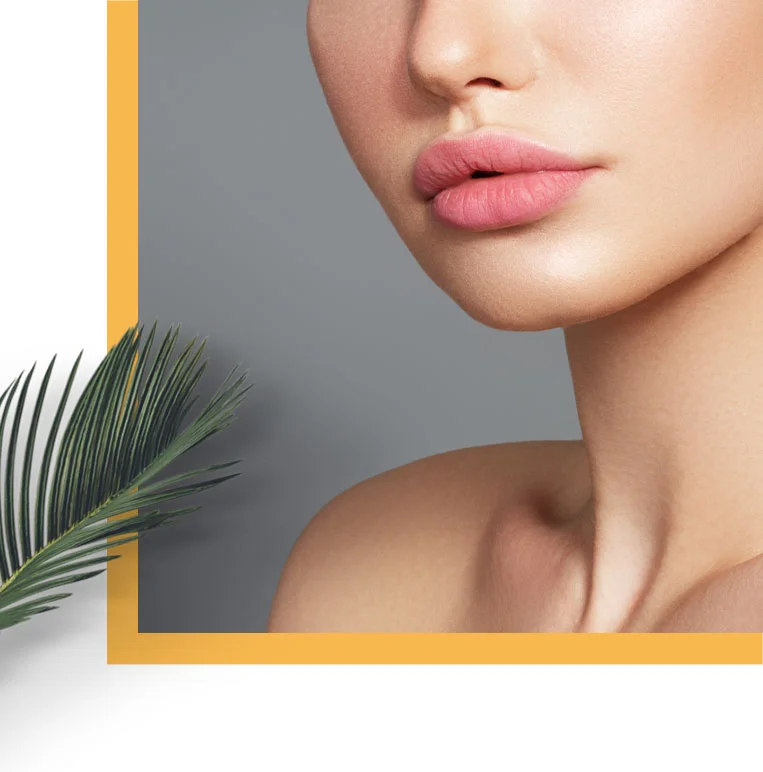 Fillers help in retaining lip borders, shape & volume.
Fillers are used to treat volume loss, lifting, correct the sad look due to drooping corners and take away the tired look by correcting fine lines along the nasolabial folds and under the eyes.
How it works?
At AAYNA, only the best fillers (Juvederm, Allergan) are used. With increasing age the shape of the face changes from a V to an A which means there is squaring of the face due to loss of volume and bone changes. By adding fillers to few specific areas of the face called magic points or light reflecting zones starting from the temple to the chin and jawline, we are able to create symmetry and harmony and give a definition to the face and contouring it.
Filler Treatment for Tear Troughs & Under Eyes
With age the ligament support in the eye area reduces and a gentle filler treatment restores a youthful look taking away the sunken and aged look.
Actual results of AAYNA clients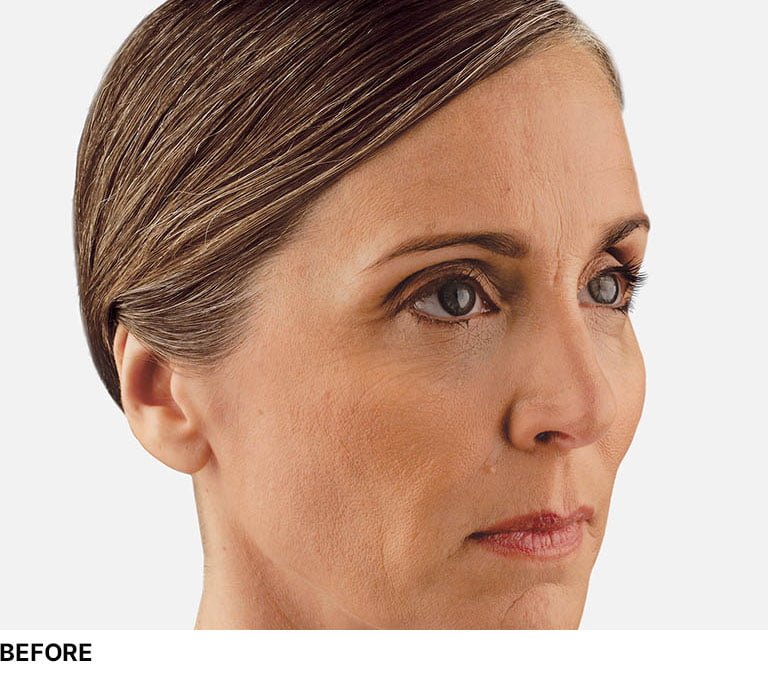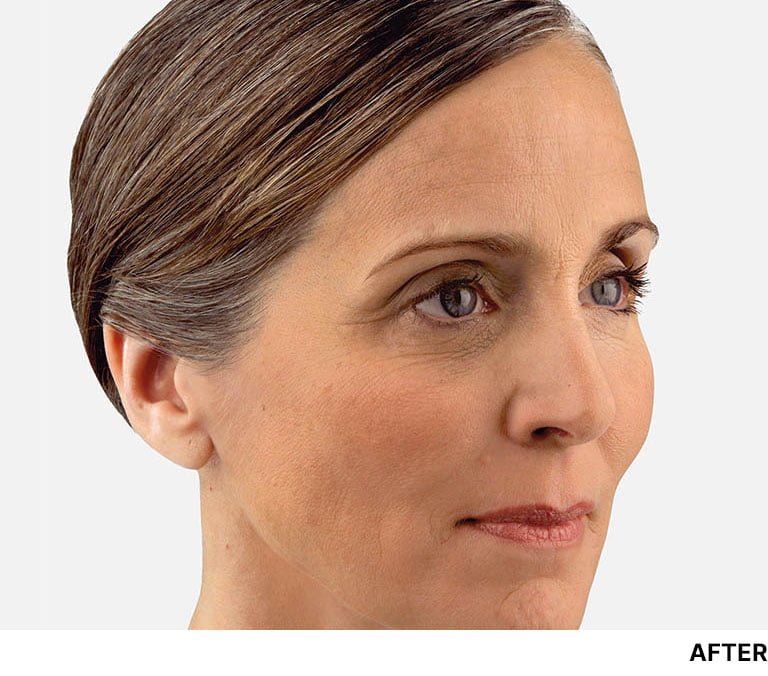 Actual results of AAYNA clients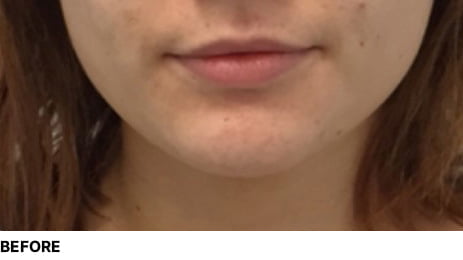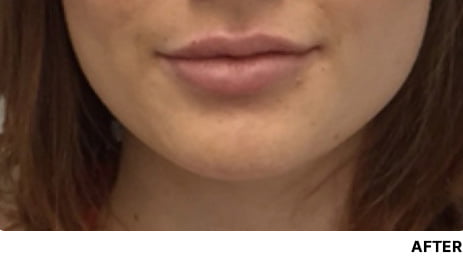 Lip Enhancement Fillers
Lips are one of main areas of the face which if symmetrical, full and shapely give an extremely attractive look to the face. Contrary to the overdone lip fillers, a well done lip filler in trained hands makes you look fresher and rejuvenated without any tell tale signs.
What are the results expected?
• Fuller lips that help create balance in your face.
• Hydrating fillers in the lips that help improve wrinkles and dryness.
Filler Treatment for Chin
Chin fillers help in improving small chins and balancing the shape of the face. It is a 10-minute procedure which gives the face a beautiful oval look. We are now able to do fillers with the help of cannulas and microcannulas which are blunt and not sharp like needles making the procedure very safe and non-invasive.
Actual results of AAYNA clients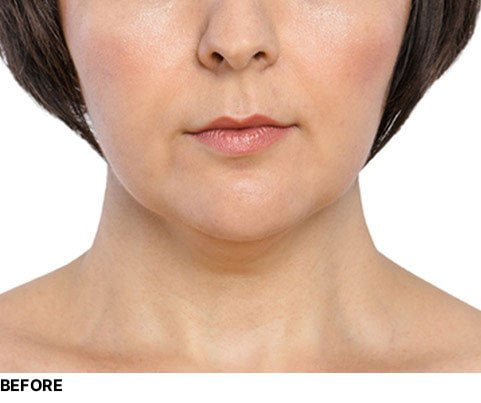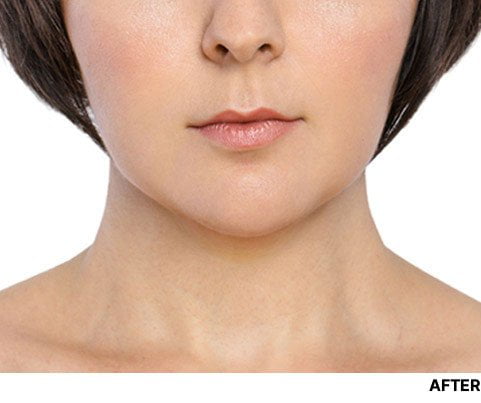 Great clinic with very professional service. I was apprehensive about dermal fillers but am so glad I took Doctors advice. The procedure was quick and made me look great afterwards. Would definitely recommend AAYNA clinic!
POOJA