AAYNA was born out of Dr. Soin's dream to create something unique and timeless. In her own words: "AAYNA is a temple of beauty where we create and enhance beauty – both outer and inner. The idea was to give you a place where your desire to look and feel your best is met with at all levels and from head to toe!"
AAYNA offers the finest cosmetic dermatology anti-ageing treatments using the latest skincare technology and innovations in the world. Our world-class experienced team of dermatologists, aesthetic doctors and skin therapists are there to provide you with the best service.
To complement your looks and health, our weight loss and lifestyle modification program combines smart dietary regimes; US FDA approved technology and body contouring treatments to melt those annoying bulges and inches. Our aesthetic clinic offers the finest dermatological medical facials, hair spas and luxury waterless pedicures and manicures, to give you an overhaul makeover.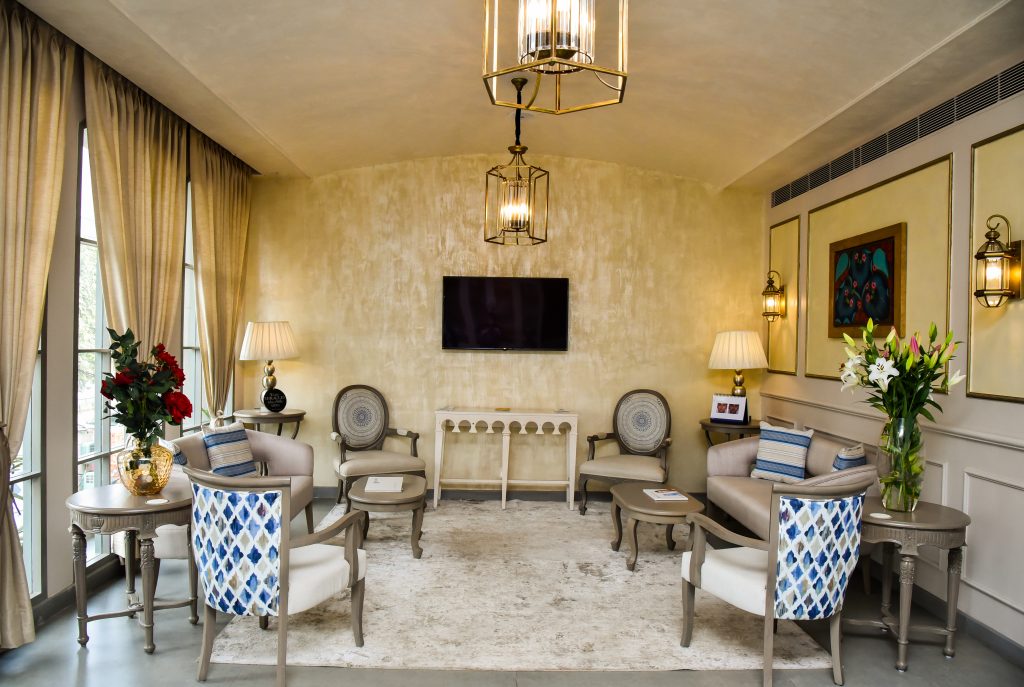 About Dr. Soin
With over 1500 Thermage treatments, highest in Asia, more than 5000 fillers and 10,000 Botox treatments under her belt, Dr. Simal Soin is recognized, internationally, as one of the key opinion makers in the field of Aesthetics and Cosmetic Dermatology by clients, colleagues and media alike. Now, a global brand to be reckoned with, Dr. Soin's career graph, spanning over 20 years, is marked generously with accolades & awards. Post her extensive training at London and Cambridge University, Dr. Soin returned to India to help it step into a new era of Aesthetics and Cosmetic Dermatology. After she returned to India, she decided to move on to continue with her most defining leg of her journey, with her new initiative AAYNA. Dr. Soin's venture is spread across awe-inspiring spaces in the very heart of South Delhi, at Mehrauli and Khan Market. AAYNA compliments its ethos with some of the most innovative treatments & technology known to the field, making it, by far, the most progressive establishments in the country today, well surpassing any of its predecessors in the arena of Aesthetics and Cosmetic Dermatology.
AAYNA offers world class technology along with services, have the team of celebrated in-house doctors, aestheticians and therapists who know how to take care of their clients, make them feel comfortable and at ease performing any treatment. Now one of the most trusted brand with respect to sensible, safe and customised aesthetics, AAYNA currently has 3 clinics in India at Mehrauli, Khan Market – New Delhi and Ludhiana in Punjab.