As we age, the turnover of skin cells takes a long time and by the time we realise the importance of taking good care of your skin, the damage has already been done. So, it's better to start with time in hand and take all the necessary precautions. And if you still think you cant take away all the skin issues like pigmentation, sun spots, melasma, fine lines, and wrinkles from your skin, well, let us reassure you and help you here. We at AAYNA are here to make you understand the condition your skin is in and how to better it. And once it reaches the desired stage, how to maintain your skin to keep it healthy, glowy, rejuvenated, and refreshed. Medical facials are the way to go these days, and the best part about medi-facials is that they are custom-tailored to your skin's needs and follow the same steps as that of a regular salon facial. Medical facials are performed under the supervision of a doctor and use medical-grade products and tools for cleansing, exfoliating, extractions, and moisturising.
At AAYNA we offer US FDA-approved treatments like Hydrafacial, Laser Genesis, Medlite, treatments, and many more treatments along with topical creams and serums to give you long lasting radiant, younger-looking, and plump skin. The doctors and the aestheticians at AAYNA do a thorough analysis of the patients' skin, help them understand the skin type and the reason behind the eruption of the issue, and the proper treatment for the skin that's customised to every individual's needs and skin type. Below are some facial treatments you need to look out for!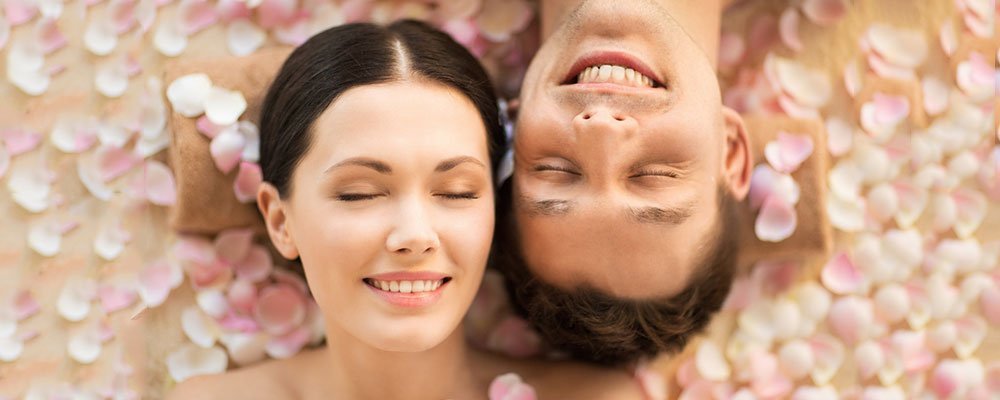 Hydra Facial helps to exfoliate your skin and bathes it with antioxidants and collagen-rich serums. It evens out skin texture and also promises clearer hydrated skin, stimulating lymphatic circulation that helps in better absorption of serums.
Laser Genesis is an excellent skin rejuvenating treatment. It takes three months time to take your skin to next level. It stimulates new collagen and leads to remodeling of existing one giving radiant flawless skin with no open pores, fine lines, or wrinkles. IT selectively only treats the damaged skin without affecting the normal skin, giving you a healthy complexion and reducing even the minor imperfections.
Medlite Laser takes care of brown coloured photo ageing spots and gives an even tone to the face. It delivers energy in nanoseconds which disperse melanin (Pigment which provides colour to the skin) from melanocytes eventually giving spotless skin. Above treatments along with vitamin c serums and hyaluronic acid, mask keeps skin cells hydrated and plump to decrease further fine lines and wrinkles.
ClearLift & ClearSkin emits bursts of light that reaches deep underneath the skin and help stimulate collagen and break unwanted pigment. While ClearLift works on fine lines, deep wrinkles, open pores, uneven skin tone as well as loose skin on the face and neck. The ClearSkin treatment is perfect to treat acne and its scars, oily skin and treats active acne as well.
AAYNA Renew incorporates the goodness of micro-needling and radiofrequency at the same time to stimulate the production of collagen and elastin in your skin. This procedure is minimally invasive and leaves you with skin that's tighter, firmer, and smoother.
AAYNA Miracle is an AAYNA exclusive micro-needling treatment that addresses a majority of skin concerns such as fine lines, wrinkles, pigmentation, sun damage, scars along with hydration. The micro-channeling device along with the suction helps in the targeted dermal infusion of specific serums. It optimizes and stimulates the natural response of the body to increase collagen and fibroblastic activity, making your skin feel ageless.
AAYNA Glass Skin is an AAYNA exclusive treatment that gives flawless, even tones and luminous, crystal clear skin. One of the best treatments for an instant solution to dry and dull skin. It utilizes an innovative concept of heating and cooling the skin in quick succession to bring out dramatic improvement in tone and texture. This treatment helps to speed up the cellular renewal process along with revitalizing the skin from deep within.
Medical facials are highly effective and super safe for any skin type and the best part is they can be well complemented with other non-invasive treatments just as injectables, dermal fillers, and laser resurfacing. AAYNA is here to help you with all skin and hair woes so you can celebrate the body you're in.