The eyes are our windows to the world. They reflect our emotions , inspire poetry, but too often we find around them the tell-tale signs of too little sleep, too much stress and of course the daily wear and tear and the ever catching up age that take away the sparkle in them.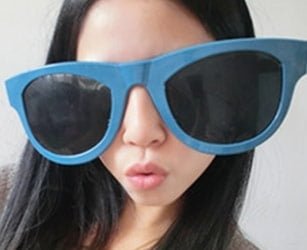 The skin around the eyes is specially delicate and thin, making it prone to dehydration which shows up as wrinkles, uneven skin tone and increased sensitivity. The eyes are surrounded by tiny muscles which move with every expression forming fine lines around them. The eye area is also very rich in veins which show up as dark circles through the thin skin. Alcohol, coffee, salt in food retain fluid around the eyes giving the appearance of bags around the eyes or puffiness. Late nights coupled with insufficient sleep and too many hours in front of a computer screen add to the already full bag of woes for our eyes…
Aayna has the most comprehensive basket of treatments to restore the baby smooth under eye contours. We use the Exilis Elite and the Fraxel to stimulate and rebuild collagen making the skin plumper and more hydrated. Both these treatments take away the bags and wrinkles leaving smoother contours. Medlite laser sessions and special eye contour peels gently break down the pigments and remove them by natural elimination. Dermal Fillers from the Juvederm rangecan correct the volume loss of the tear trough area and the Hydra facial removes the dead skin build up and hydrates and nourishes the skin with anti-oxidants. Dermatologist prescribed vitamin k and vitamin c enriched creams help to maintain and enhance the results.