Ballancer
The Ballancer system is a revolution in compression treatment for weight loss. The unique pre-treatment cycle is a primer. It decongests the trunk first, to maximize the results of your weight loss treatment.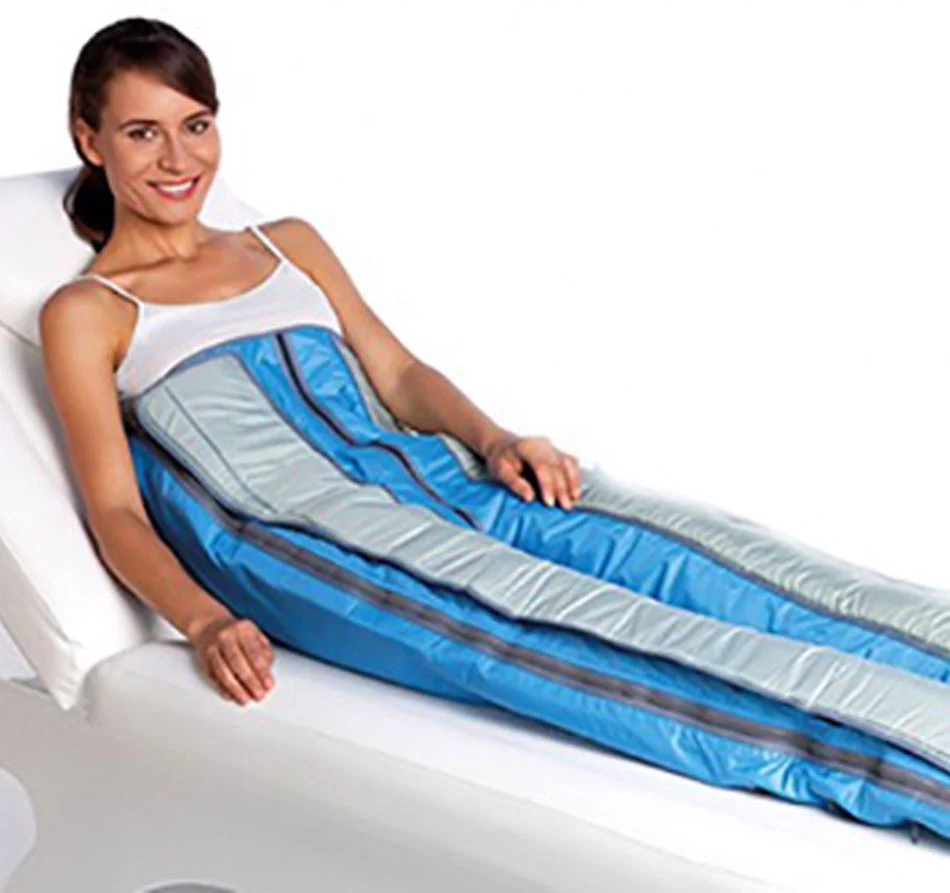 Removes water retention & reduces bloating.
Each session will take about 30 minutes. Minimum 6 to 8 sessions are required.
HOW IT WORKS
The special inflating compression garment which applies gentle or firm massage. Its 24 individual air chambers apply consistent compression to target areas. This massage technique helps in in increasing blood circulation and thoroughly decongests the problem areas of hips, thighs, buttocks and upper arms.
Ballancer treatment is highly customizable.
benefits
• It accelerates the removal of waste products from fat metabolism.
• Helps in reducing the appearance of cellulite.
• Helps improve skin tone.
• Firms and tones the skin.
• Helps heavy leg syndrome.
• Rhythmic action promotes relaxation.
What are the results expected?
It is a very comfortable treatment and one can experience inch loss from the first treatment itself. Overall one can expect 5-7 inches loss in about six sittings.