Skin concerns are an unending affair for women. Be it day to day skincare rituals or a permanent solution to a long-term fix, women out there are always on the lookout to find the perfect solution, something that's not only customised to their needs and skin but also effective and shows results.
Clinical Beauty Treatment, for a Permanent Solution
When it comes to long term skin trouble, clinical treatment is the solution. MedLite laser is one of the newest clinical treatments for hyperpigmentation concerns. It is also used for other concerns such as tattoo removal and leave your skin with a beautiful result. MedLite helps remove age spots, melasma moles etc as well. We spoke with Dr Simal Soin herself, the brain and soul behind AAYNA clinic who offers the advanced MedLite treatment at her clinic.
What is MedLite treatment?
Medlite laser treatment is the gold standard treatment for pigmentation. It's a Q-switched ND YAG laser which uses selective photothermolysis to safely and gently break the pigment particles which then gradually get absorbed and metabolized by the body. The results of this pigmentation treatment are progressive, and you see an improvement after the required sessions.
MedLite C6 is for skin texture improvement and toning. Before the treatment begins, the skin type and pigmentation is analysed to understand the area to be treated. The Fitzpatrick scale is used to determine the skin type. For facial rejuvenation and toning, lower energies and longer wavelengths are used. The laser leaves your skin looking toned brighter and flawless.
Well, this is just a gist of what we spoke about with Dr Soin. We were intrigues to know more about the treatment that's offered. Here is an excerpt from the exclusive session with Dr. Soin. Read on to know more.
What concerns can MedLite treat?
"Most women have issues like uneven skin tone, patchy discoloration, melasma, pregnancy mask, sun spots and freckles, tattoos and general tans caused by frequent exposure to sunlight. MedLite is the perfect solution to all these key issues," says Dr. Soin.
MedLite treats multiple skin conditions as mentioned above by the doctor. These and many more issues that stand out on your skin and make you feel uncomfortable, and conscious about yourself. AAYNA believes that every individual deserves to look beautiful and here, their desire to look and feel their best is met with utmost care.
What is MedLite treatment's duration & the benefits?
An average of 6 to 8 sessions may be required at specific intervals ranging from a week to a month depending on the area to be treated. The number of sessions required depends entirely on the indication as well as the degree of concern. The advantages of MedLite lie in its efficacy and safety and the fact that it can be combined safely with other modalities to enhance treatment results. Age is usually not a deciding factor for the above. Tattoos may require 6 sessions and above depending on the age of the tattoo and the colors used.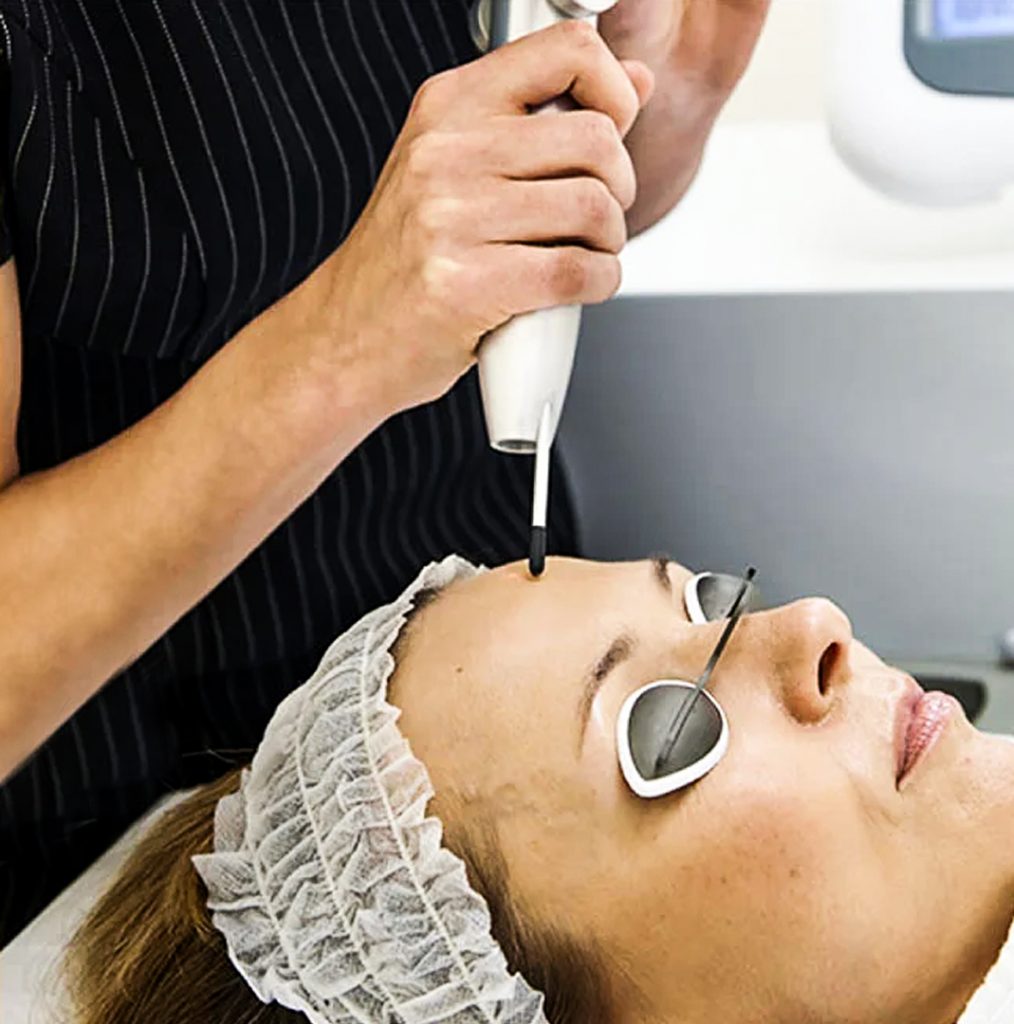 What extent of de-tanning can be cured under this treatment?
Tanning that is heavy, moderate or mild, can be taken care of. Medlite is extremely effective in tan removal. The only difference lies in the optimum number of sessions required which is usually specified by the doctor during the initial skin assessment.
What is the aftercare of this laser treatment?
Avoid any activity that induces sweating and excessive sun exposure on the treated part for 24 to 48 hrs post treatment. Another thing to keep in mind is to wear sunscreen and moisturize the treatment area well and follow the doctors' instructions. Lastly, the doctor may prescribe a broad-spectrum antibiotic cream after certain treatments for a couple of days.
Is it safe for hyper-sensitive skin?
Dr. Soin says, MedLite is completely safe for sensitive skin. The doctor will always specify any additional pre and post care that may be required to take by the patient.
When concerns like these are treated in the utmost guidance of an expert like Dr. Soin, at a wellness and beauty clinic like AAYNA, then we are sure you'd get the best treatment guaranteed.