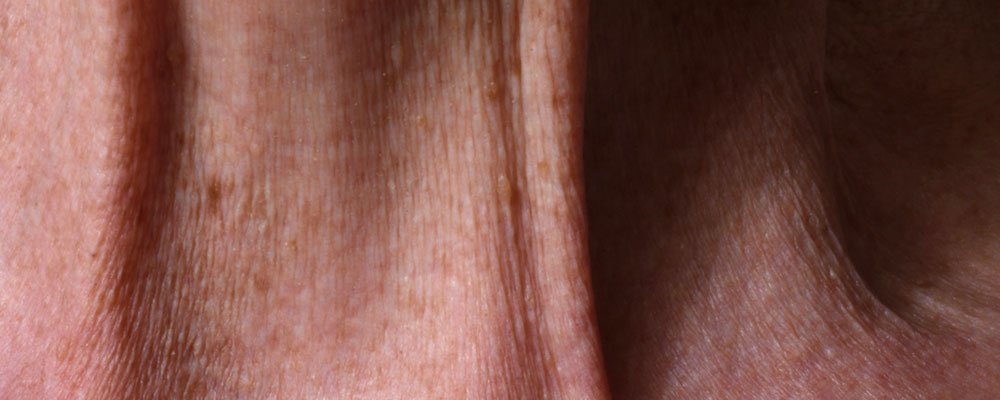 Whenever we hear the word 'Turkey' we are reminded of giving thanks. Giving thanks to the almighty for our health, our families, our jobs, and our lives. But there is nothing to be grateful about a giant turkey neck hanging from the bottom of our beautiful faces. A neck is not meant to flap!
No matter how busy we are, we always find time to cleanse, tone and moisturize our faces. We load up on all the vitamin and antioxidant serums to get rid of 'The Sag". Then why give your neck the cold shoulder? The loose, wrinkly, thin, sagging skin of your neck always gives your age away. You don't take care of it, and it won't keep your secret.
Your neck is as (if not more) vulnerable to accelerated ageing as your face is – being exposed to the sun and pollution day in and day out. As the damage accumulates, the skin of your neck becomes thin and crepey to the extent that the new pendant you bought is the last thing people notice.
What are my options if I don't want surgery?
Apart from a surgical neck lift, there are various minimally invasive and non-invasive treatments, with zero downtime, available to tighten your skin.
Botox to the rescue again! Tiny volumes injected into the neck muscles (the platysma) definitely help with neck wrinkles and lines that have formed over the years. All it does is relax your muscle, which makes your neck look relaxed as well. The effect, however, does wear off in a while, which is why you'll need touch-ups every 6 months for a smoother, more youthful looking neck
This mono-polar radio frequency device works wonders on the skin of your neck. It stimulates your ageing skin to form newer, younger and firmer collagen. The beauty of this device is that itnot only sculpts your neck, but also naturally stimulates your skin to become younger from within. You will see peak response in 1-2 months. It's the preventive anti-ageing aspect that sets the Exilis apart.
Injecting tiny volumes of hyaluronic acid in to the skin of the neck hydrates and adds volume to your dehydrated skin making it look firmer and suppler.
Once you've gotten that taken care of, don't forget to cleanse, tone and moisturize your neck as religiously as you do your face. Topical vitamin serums (Vitamin C) work great for continued home care. The time has come to give thanks to your neck, for finally agreeing to match your face.Bye bye turkey!