Facials, peels, topicals – you name it, we've tried it. But those gigantic pores and red splotches on your face refuse to fade. But what if someone told you that a laser could fix all that? You'd laugh, because who does something as aggressive as laser skin resurfacing for pores and redness? Well, the laser genesis promises to treat all these woes while still being gentle on your skin.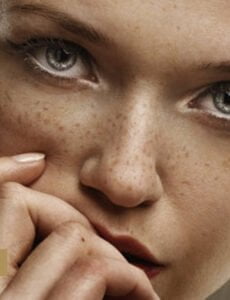 Laser skin resurfacing has come a long way – and although you still would need the slightly more aggressive Fraxel for some
stubborn acne scars, if all you are looking for is skin rejuvenation, then the Cutera Laser Genesis is the one for you. It gives you all the advantages of a laser without having to deal with the downtime that comes along with one. The laser genesis is literally a lunch hour procedure; you can be in and out of your physician's office in less than an hour. There is no pain, no anesthesia required, only some mild redness, which disappears within a few hours.
How does it work?
The Cutera Laser Genesis works on the principle of delivering heat to the deeper layer of your skin, the dermis, while leaving the top most layer, the epidermis intact. This heat in turn stimulates collagen production and remodeling that helps decrease size of pores, fills in scars, fades away fine lines and wrinkles and even smoothens out uneven skin tone and improves overall skin texture. This heat also targets the small blood vessels, which are responsible for the annoying redness you can't seem to get rid of – a dream come true for the perennially blushing rosacea patients.
What does the treatment feel like?
Unlike other lasers, in the Laser Genesis treatment, all you feel is the warmth from the probe, which is held 3-4 cm from your skin, in continuous motion. It is in fact a very relaxing experience. You don't even require cooling as you do in other laser procedures. This feeling of warmth will also vanish within an hour or two.
When will I see results?
The Laser Genesis usually requires 4-6 sessions, around 4 weeks apart. The best part is that the results keep accumulating with each session, the repair process continuing even after your last session. Peak results are visible in 8-12 weeks, and you will not be disappointed. If you practice good daily maintenance in terms of sunscreen and sun protection, your results do last.
The Laser Genesis will give your skin that beautiful, smooth, healthy glow you've been craving for. It's time to make someone else blush.