Caught in our busy everyday lives, we often take our feet for granted & forget that they deserve the same level of attention as our face & hands. Standing confidently on your feet allows you the self-assurance to take on the world and conquer every challenge that comes your way.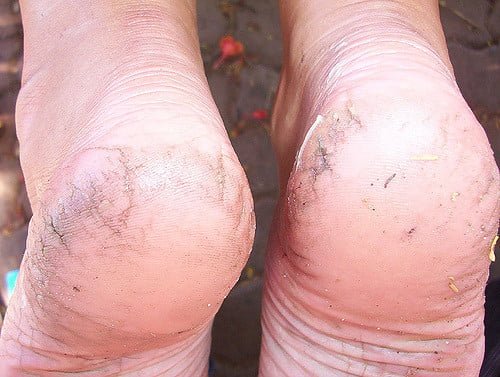 Men and women around the world are faced with the pain and trouble of foot corns. In layman terms, foot corns are hardened layers of skin that are formed in response to pressure and friction. Corns are not always painful but can gradually become hurtful and bothersome over time. You may be experiencing foot corns if the skin on the tips/ sides of your toes feels tough, yellow or bumpy. It will also feel very sensitive to touch and may become overly painful every time you wear shoes. Foot corns are mostly formed in areas between your toes, below your toenail bed or on the side/ bottom of your foot.
Fortunately, they can be easily diagnosed, safely treated and prevented from happening in the future. One of the most effective and well-known foot corn treatments is available at The Margaret Dabbs foot clinic at AAYNA. Treatment here involves use organic, premium quality products and is performed by specialized professionals trained at the world-renowned Margaret Dabbs foot clinic. Among the chief ingredients used is Emu oil which is known for its strong anti-inflammatory and anti-bacterial properties. It has unmatched healing benefits that aid rapid skin repair and renewal. The best part about the treatment is that not only is it highly effective in healing and preventing foot corns, but is also a very relaxing and rejuvenating experience in its entirety.
In order to prevent foot corns from recurring, you must ensure that you give your feet the attention and care they deserve on a regular basis. Wear comfortable shoes that fit properly and allow your toes enough space to move. If there are specific parts of your feet that are most prone to corns, cover those areas with the bandage, especially if you're breaking in a new pair of shoes.
Do note that with the right foot corn treatment performed by trained professionals, you can expect the pain and appearance of your corns to be diminished magnificently in very little time. So make the best of professional foot care and internationally acclaimed new age technology at AAYNA Clinic to rid your feet of corns, calluses, and other skin related ailments.
Related Posts:
Medical Pedicure – The New Age Care Your Feet Deserve
Let Your Feet Experience the Magic of Medical Pedicure