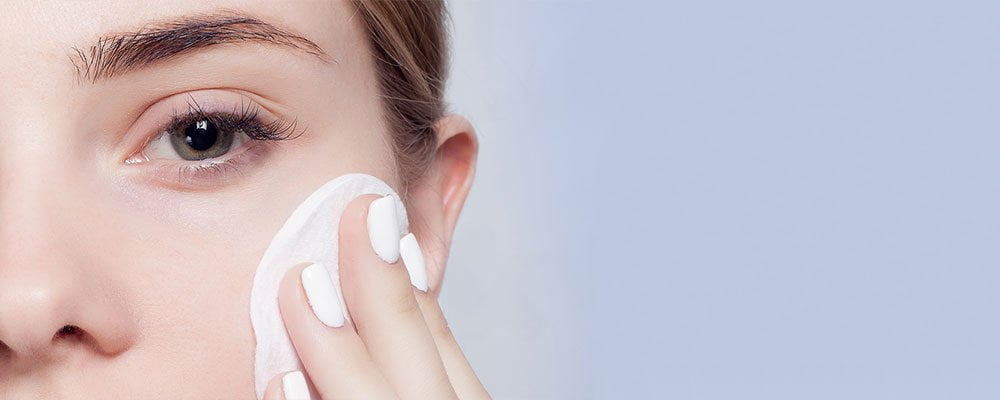 You have been meticulous about your skin care and have followed beauty instructions to the tee. In your zeal to get great skin you have broken the beauty rules, you have over scrubbed, picked, bleached and what not;the result a sensitive skin that refuses to suffer in silence. Follow these five good skin rules and see your skin shine, literally!
Avoid product overload
Mixing too many products means you are giving confusing signal to your skin. Often the many active ingredients in the products don't mix and layering them on top of the other can lead to allergies and redness. Also by overdoing product you will be unable to realise the true effect of each on your skin. Your solution is to set up a three-step skin care regime with products from the same beauty care range or try out products separately and then work them together. Start by investing in gentle cleanser, and moisturiser.
Avoid scrubbing too hard
Harsh scrubbing can actually harm the upper layer of your skin. Besides causing excessive dryness it also doubles your skin's effort to secrete oil that can lead to sebum imbalance.
The aim of cleansing or scrubbing is to slough off just the dead upper layer of your skin and it should feel supple and not taut post washing. So re-think your skin scrubbing routine. Go for gentle products. Avoid scrubbing your face more than thrice a week. Go for products that have fine grain to avoid scratching your skin.
Avoid popping your acne
Whatever may be your instinct, when you first see the little red spot, avoid touching it. Instead take a pimple cream with salicylic acid and dot on a tiny amount on that area for the next few days. To deal with the redness apply some ice over the area to soothe the pain. In case you feel it looks too ugly for you to handle, use a bit of your water based foundation over it to hide the zit. Just dab on the spot and blend gently.
Avoid very hot water
Using very hot water can have an adverse effect on your skin. Using steaming water is very drying. Hot water opens up your pores and leaves your face and body parched and dehydrated. Your skin will end up feeling rough to the touch. So wash up with lukewarm water to remove dirt, then finish off your cleansing routine by splashing some cool water as the last rinse. This closes open pores and tones up the skin. Follow this with a soothing moisturiser to retain the moisture balance in your skin.
Avoid sun, smoke, stress
You want great skin? Then there are three things you have to take note of very seriously. First do not leave home without a sunscreen with minimum 25 SPF. This protects your skin from the UV rays that harm the lower skin layer, and lead to patchy dull skin. If you don't want skin that looks prematurely aged, then ditch your cigarettes. Nicotine blocks blood circulation and oxygen supply to the skin which leads to wrinkles, and sallow skin. If you tend to get stressed out, then think of calming your mind, because excessive stress lowers your body's immune system, which can cause acne flare-ups, sensitised skin, and even psoriasis.